Getting Zack on the Bomber
The PB4Y Privateer bomber in Lake Washington is one of my favorite lake dives. It's a big, unique wreck that is almost always shrouded in terrible visibility, so it's always beckoning me back to get better photos and video. It's also one of those wrecks that should be super easy to find by following the line. But if you miss the line in the shallows, it can be a minor challenge to find it at depth. So we've had several failed dives where we ended up just searching for the line the whole time before returning defeated.
That was when I first started diving it, anyway. Nowadays, I can pretty reliably find the deep line and then the wreck. But one of the guys in our group, Zack, had 3 or 4 dives where he didn't make it to the bomber. Once, we all got separated, and I was the only one who found it. After I was done shooting some video, I started back up the line and found Zack waiting there around 130 ffw. I briefly considered taking him back down to the wreck, but decided it'd be a bad idea considering the deco obligation I had already earned.
So last weekend, I made a point to get Zack out to the wreck and come back with photos of his inaugural bomber dive. I wasn't sure if the shallow line was still there, and we ended up missing it just slightly to the north. So when we reached about 30 ffw, I decided to go with Plan B: head SE down to 90 ffw, then follow the contour until we hit the line deeper. After scootering for what felt like forever, we ran across the line at 25 minutes into the dive.
According to our plan, we ditched the scooters and finned clockwise around the wreck. First, we stopped at the cockpit where Zack provided down-lighting.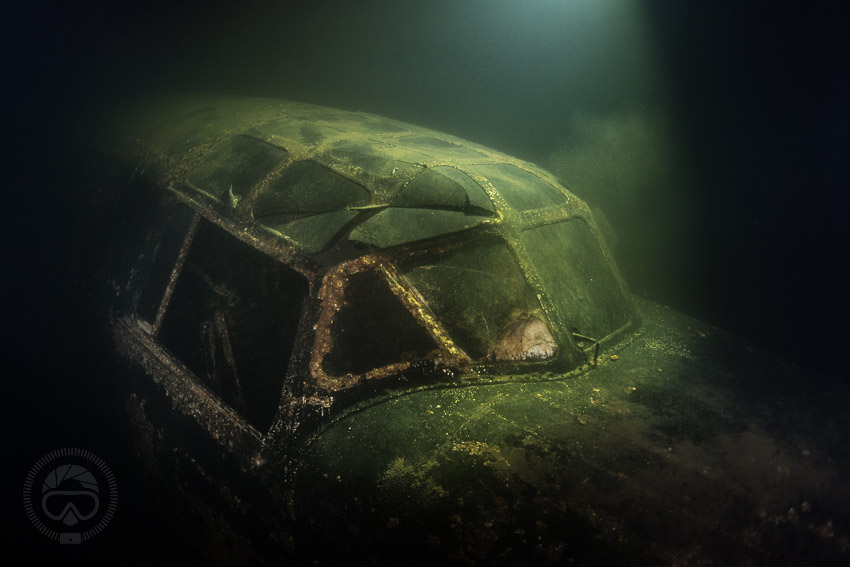 Then we swam forward to the nose turret.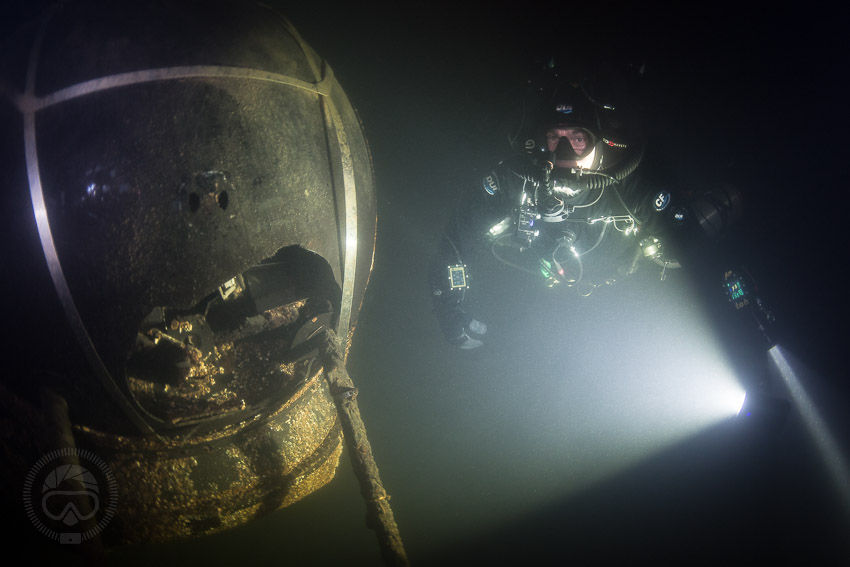 And then over to the starboard outboard engine.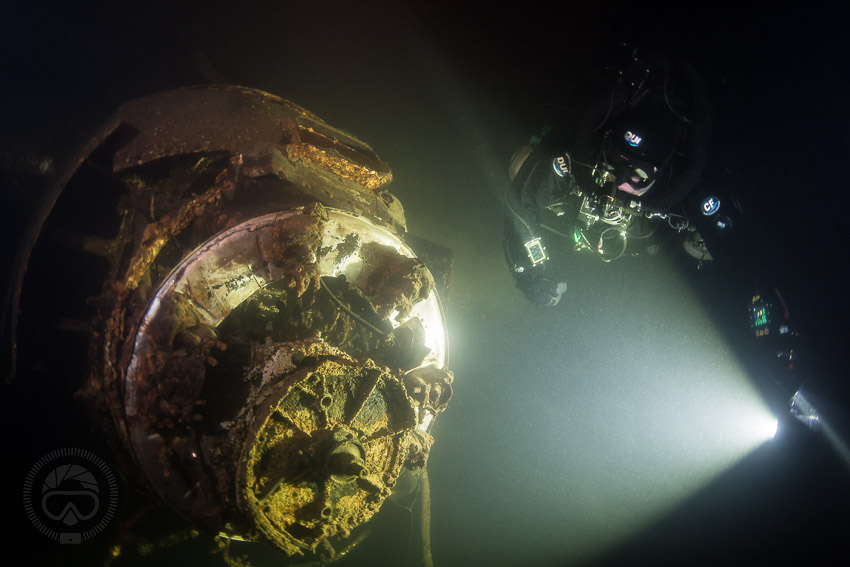 Then back to the tail turret.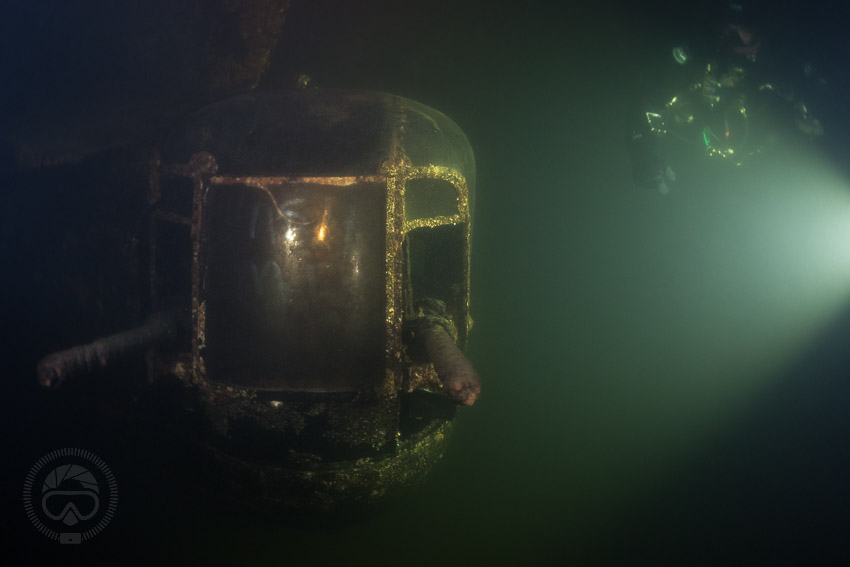 And finally a quick shot of the tail numbers.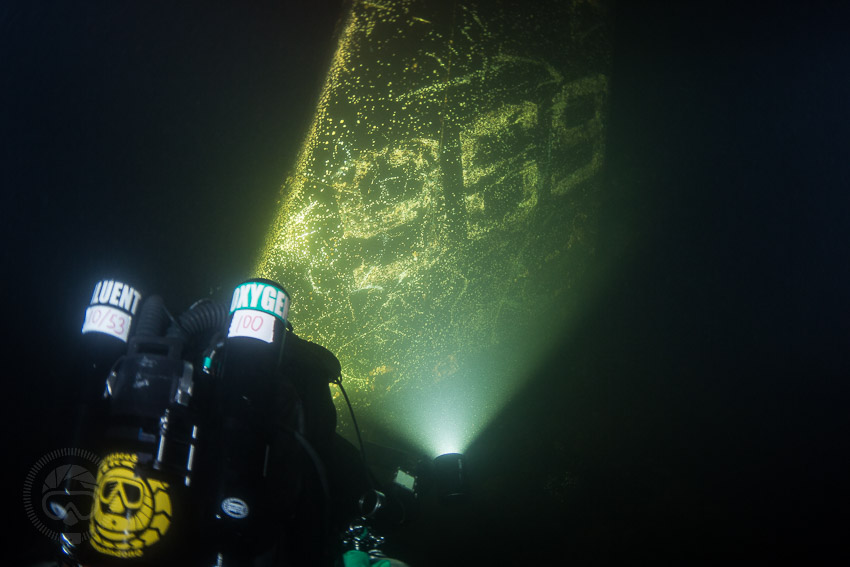 Because we took a while finding the wreck, we ended up with a healthy deco obligation and nearly 2-hour runtime. But it was well worth it!